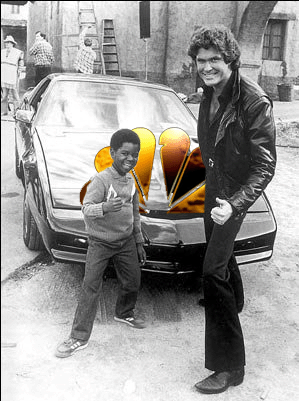 Word broke this week that NBC is in the works to produce a remake of the 80's classic Knight Rider show. Not much information is available except to say that The Hoff won't leading this version and that KITT will have Transformers capabilities (i.e., will be able to change its shape).
While I LOVE the Knight Rider remake idea (uh, hello A Team remake?), I'm not sure how I feel about the conceptual merge with Transformers. I think someone thought a bit too far outside the box on that one; I'm sure the same exec wanted to do a Strawberry Shortcake remake/remix with Jem & The Misfits.
Oh, and while I'm on the topic of retro-awesome shows that need a modern comeback touch (a la Knight Rider) I must mention American Gladiators. I can just see Mark Burnett remixing that show with Survivor, awesometown!